7 Comments

05.27.07

Hi, thanks for checking out my "about" page! My name is Marshall Kirkpatrick. I live in beautiful Portland, Oregon but I do most of my work online with people all around the world. Below is information about my work over the past several years.


These days, I am both a lead writer at ReadWriteWeb, one of the world's top web 2.0 news blogs, and a consultant in new online software and marketing. You can read feedback on prior training and consulting I've done on this page.
In my work at ReadWriteWeb and previous tech blogging jobs, I am recognized as one of the top 5 tech bloggers on the internet over the past 3 years.
My last job was as the Director of Content at SplashCast Media.
At SplashCast I worked with users and wrote the company blog. That blog made 17 appearances on the front page of Digg, hundreds of appearances on Techmeme and our service has been reviewed on hundreds of blogs. I wrote about our use of social media for marketing at SplashCast in this post on my blog here.
Prior to joining SplashCast I was the lead blogger at TechCrunch, currently the 3rd most linked-to blog on the internet. TechCrunch is a site about startup web companies and breaking industry news. I didn't have Silicon Valley connections or location, but I broke news like nobody's business by leveraging the same web tools for research that I was writing about. I wrote about how I did it in this post. My articles at TechCrunch can be found here.

Before joining TechCrunch I was the editor of AOL's Social Software Weblog. I covered tech industry news there; you can read my Social Software posts via this link.
I've also worked as the lead blogger at NetSquared, a project of the nonprofit tech assistance organization CompuMentor. At NetSquared I interviewed nonprofit and industry tech innovators and leaders to glean lessons learned for readers who would follow their footsteps.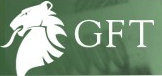 One of my first jobs on the web was writing about international currency speculation as the editor of the GFT Forex blog. That was fun. My posts there are here.
Throughout the time I spent working for the above organizations, I've also done training and consulting. Please visit this page for more information about that work and this page to read feedback from people I've worked with.
---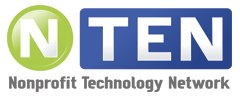 I want to make sure you know about NTEN - the Nonprofit Technology Network.

NTEN helps nonprofits learn to use the web effectively.