1 Comment

03.07.16

It's been 9 years today that I've been on Twitter. It's a huge part of my life.  So much so that I started a company based on it.  I wrote over on the Little Bird blog today all about some of the things I've learned over these 9 years.  I hope you'll check it out – and check out Little Bird.
---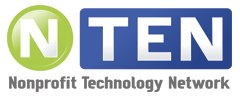 I want to make sure you know about NTEN - the Nonprofit Technology Network.

NTEN helps nonprofits learn to use the web effectively.