1 Comment

09.05.07

Thanks for your interest in subscribing to my blog posts. There are several different ways to do it. If you'd like to receive the posts I write sent to you by email once a day, please enter your email address below. RSS is the other way to subscribe. RSS will change your life! If you'd like to read my introduction to RSS – that's the link. My feeds are http://feeds.feedburner.com/MarshallsWebToolBlog and http://feeds.feedburner.com/MarshallsBlogAndSharedItems
If you would like to receive my blog posts by themselves in an email, use this box.
If you would like receive my blog posts and the most interesting links I find online each day (see sidebar) in an email once a day, use this box.
Thanks for subscribing!
---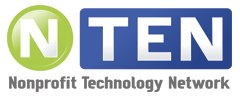 I want to make sure you know about NTEN - the Nonprofit Technology Network.

NTEN helps nonprofits learn to use the web effectively.