0 Comments

02.03.07

Check out this great video about the nature of the web by Prof. Michael Wesch of Kansas State University. Very well produced and thought provoking. It's titled "The Machine is Us/ing Us" and I found it via Frank Gruber. After the first video plays, check out the other videos Mr. Wesch has posted to YouTube (they are in the same player on this page). If you're reading this post via an RSS reader and can't see the SplashCast player below – here's a link for you to preview the whole show I've put together with the RSS feed of Wesch's videos.
What a great use of online video for education!
---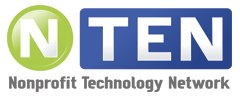 I want to make sure you know about NTEN - the Nonprofit Technology Network.

NTEN helps nonprofits learn to use the web effectively.