1 Comment

09.14.15

We're entering a time in which multiple forms of exponential change will combine and their combinations will have a huge impact, in addition to the technologies themselves. That's from futurist Gerd Leonhard, who illustrates the point with this graphic by Frank Diana – from this KPMG talk. (KPMG Executive Symposium on Automation + Robotics)
I love this graphic.  And I love the idea, frightening as it may be.  In political science, there's a term for when you've got so many crises going on all at once that their sheer quantity is itself a crisis as well: a crisis of crises.  The prospect of multiple exponential changes combining reminds me of that.
You know what part I want to play in this? The one described here: The unsung massive 10 year disruptor: Automation of knowledge work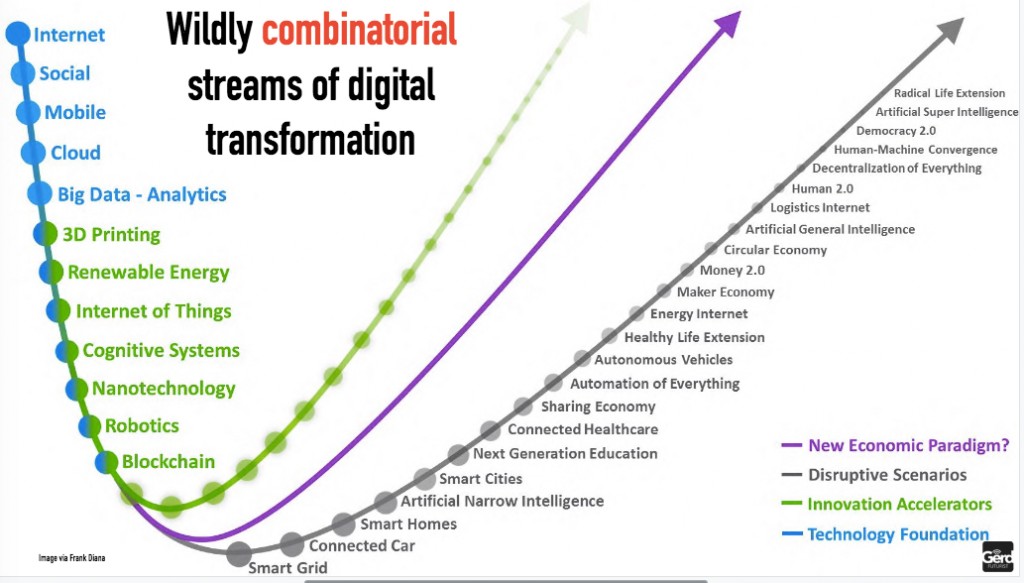 ---
HEY: Carbon is a heat trapping gas. We are pumping huge amounts of carbon into the air. We have been humans for between 200k and 1.8m years and it's not clear we're going to make it another 200.
Fortunately there's a solution available:
Soil carbon sequestration!