5 Comments

01.14.07

One of the many things I love about GMail is the usually fantastic spam filter. Lately though it's been in a slump. 19 of the last 26 emails in my inbox this morning have been spam. I'm really surprised.
---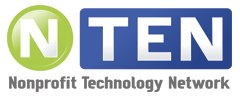 I want to make sure you know about NTEN - the Nonprofit Technology Network.

NTEN helps nonprofits learn to use the web effectively.