3 Comments

11.04.14

It's tempting to try to put your business's social networking on auto-pilot, but that's not a way to get great results. Used effectively though, smart automation can be an important part of the game and help real-live humans up their impact in competitive markets.
I've used, built and seen examples good and bad of automated social media for years.
Here's my perspective: The best automation saves time but it doesn't replace hard work done by hand. Instead, it provides a foundation for you to shift your energy from drudgery and filtering through people and content, over to more high-skill and high-impact work, like responding, replying, resharing and creating great content and strategic connections. Let the machines do what they're best at, so you as a smart professional can do what you're best at: thinking and communicating.
Here are some examples of good and bad automation in social media, in my experienced opinion.
(more…)
---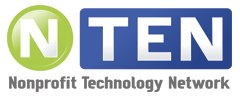 I want to make sure you know about NTEN - the Nonprofit Technology Network.

NTEN helps nonprofits learn to use the web effectively.