11 Comments

10.30.07

It's OpenID friendly, it's feature-rich, it's Intense Debate. Check it out, leave a comment, heck leave one comment then leave another telling me how the commenting experience was. I'll be writing it up on Read/WriteWeb later this morning. Install was very easy, I can tell you that.
---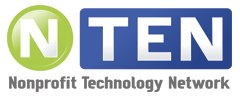 I want to make sure you know about NTEN - the Nonprofit Technology Network.

NTEN helps nonprofits learn to use the web effectively.