2 Comments

10.21.14

I like Gary Vaynerchuck – I love his new video podcast Ask Gary. But Gary put up an important blog post yesterday titled "Are experts the only people who should put out content?" and he argues that expertise is subjective, that it doesn't objectively exist. I disagree and think it's important enough to write a blog post.
Just because he's seen several ways that people have been wrong about their assessments of expertise does not mean that the concept of expertise is invalid. TL;DR: I believe you can build expertise through consistent participation in global discourse on the social web. And I think that's pretty awesome.
---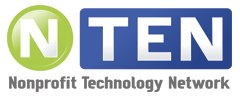 I want to make sure you know about NTEN - the Nonprofit Technology Network.

NTEN helps nonprofits learn to use the web effectively.