0 Comments

11.22.14

An incredible thing just happened: I got an email from my WordPress system telling me it just got a notification from someone else's blogging system that someone has linked to a post on this blog!

Called a Track Back, these kinds of messages used to happen all the time. Now they are so noisy and spammy that almost no one uses them; and fewer people blog, it seems. But this is what blogging is made for: not just for blogging but for connecting.
The blogger in question is a professional development specialist named Kate Pinner. Kate puts up posts each weekend with a few curated links to things she found online that inspired learning on her part, she shares those links with her readers and then she offers some of her own perspective on what the links discuss.
(more…)
---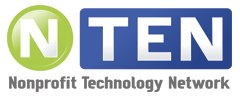 I want to make sure you know about NTEN - the Nonprofit Technology Network.

NTEN helps nonprofits learn to use the web effectively.