0 Comments

10.17.13

How many employees do most startups have when they announce Seed or Series A financing? I was thinking about that today and realized the data is available on Crunchbase. I didn't want to bother our team's developers because they are very busy building awesome tools for Little Bird customers, so I just clicked through by hand and grabbed the number of employees listed by the last 25 companies to announce seed and A round funding whose Crunchbase profiles disclose the team number. Benchmarks are always interesting and I thought I'd just take a few minutes to grab this and share it. I bet these same patterns would play out if we pulled more data; this makes sense to me. I can imagine the 1 to 5 category getting bigger though. I'd love to know your thoughts.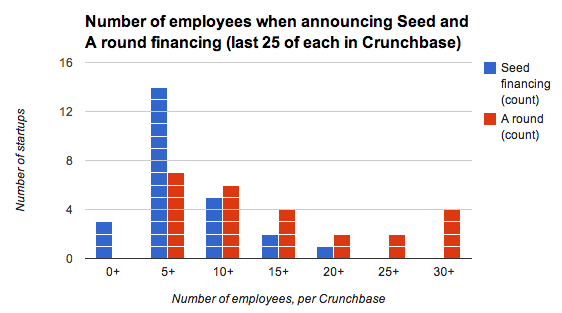 For what it's worth, when we announced our seed financing a year ago this month, we were in the 5+ category. Today we're in the 10+ category. Promotional conclusion: Startups, if you want to rock your go-to-market and connect with the most powerful, interesting people in your target market, you should check out the technology those 10+ people have built at Little Bird. Non-startups – if you want to do social business, content marketing and social sales more effectively, I think you'll like what we're doing too.
---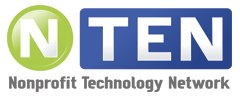 I want to make sure you know about NTEN - the Nonprofit Technology Network.

NTEN helps nonprofits learn to use the web effectively.