0 Comments

03.17.07

Here's a shocker, though it needn't really be – Michael Arrington has reportedly hired a CEO for the Crunch Network. Heather Harde, senior vice president of mergers and acquisitions at Fox Interactive Media, will take that position, Om Malik reports and FIM confirms. It's news to me but I presume it's true. Sounds smart.
My six months at TechCrunch were a whole lot of fun. Working at a pre-funding startup in the crowded media sharing market as I do now is actually much less stressful than TC was, believe it or not. I filled in at TechCrunch for two weeks last month and had a good time, we'll see if I fill in again what it's like to work with Heather. That could be fun.
I wish all parties involved the best of luck, I'll be very interested to see what changes the network undergoes. Maybe Mike will get more sleep, he certainly deserves it. Good luck Heather!
---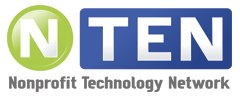 I want to make sure you know about NTEN - the Nonprofit Technology Network.

NTEN helps nonprofits learn to use the web effectively.